THE ALLIANCE STORY : BUILT TO LAST
Our Beginning
In January 2000, Alliance was founded by Lilian Ng Wee Cheng, together with her life partner and best comrade at work, myself. Our intention was to build the Preferred Wealth Planning Organization, formed by people with similar passion in providing sound and professional financial advice, to serve the needs of our loyal clients. We wanted to build true leaders who can sense the wind of change and steer who they serve, in the right direction, towards their dreams.
We hold strong values of Truth, Trust & Transparency to make a positive difference in people's lives with our professional advice and services. I personally believe we have to say what we do and do what we say because truth in our action, matters. Having absolute trust in our teammates and partners as well as being entrusted by our clients with their needs. Carrying out our work with sincerity and honesty is just how we are, as people. We work with 100% transparency, to communicate with openness, treat everyone with empathy and compassion.
To realize this vision, I realized we need to build a highly proficient, productive and professional practice. A mission where we need to pick the right talents, to be committed to advancing our level of expertise continuously, bond as a team and to stay relevant in the dynamic marketplace.
Hence, we invest a lot in education in our team, so much so that your average Alliance advisors has gone for 3x more courses than other advisors. Our team of quietly competent advisors has combined advisory experience of more than 300 years in Financial Protection, Assets Management and Estate Planning. Unlike other agencies, our clients are being served not by only one advisor, but a whole team of advisors with different expertise, so that our clients get the best subject matter advice.

Our Early Challenges
In the early years, the systems and backroom administrative support were inconsistent and ad-hoc. For our advisors to concentrate on their clients instead of frustrating paperwork, we needed to build infrastructure and setup support systems from nothing.
Great people joined our team steadily. We anchored strategic partnerships along the way. Slowly, we built up a robust support system and reliable supplier network for our team of advisors, early from the start.
Determined to create a great business model for our advisors to focus on their roles, 5 Unique Business Departments were formed.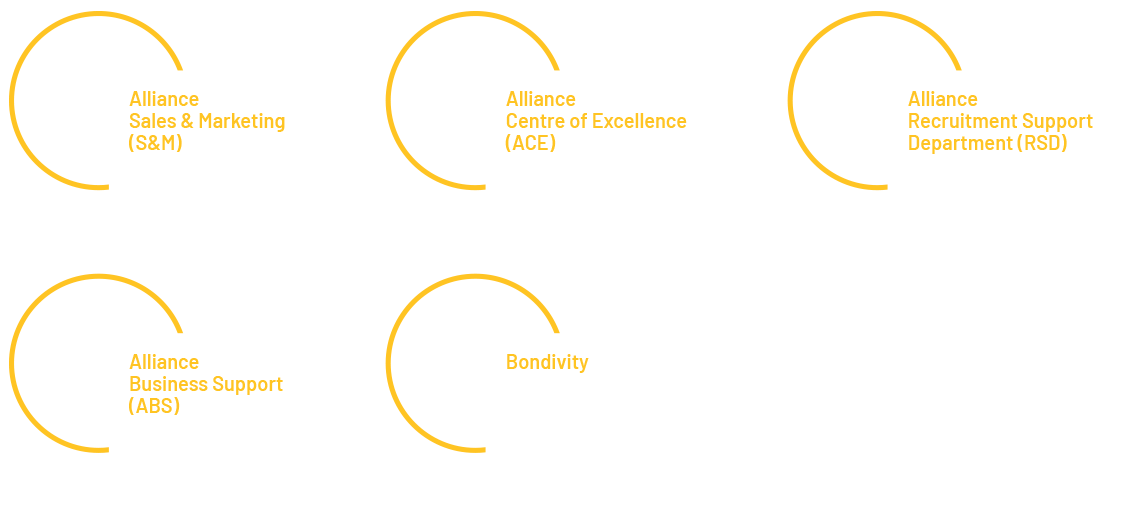 Our Milestones
Founded in 2000, Alliance grew in and in 2007, groomed a new Director and created a merger with another agency in 2010. These changes have positively impacted the Alliance team with more manpower, larger portfolio and expertise.
With better support and a synergized teamwork, Alliance was able to groom many achievers and awards winners over the years. We are very humbled yet proud to have produced to date; -
Top Organization with the Highest Number of AXA Signature Awardees
2 Lifetime Million Dollar Round Tables (MDRT)
7 Million Dollar Round Tables Qualifiers
Top General Insurance Agency award for consecutive 3 years (2017 to 2019)
Repeated AXA Summit, Million Dollar & Star Clubs Awardees
AXA Classic and Premier Organization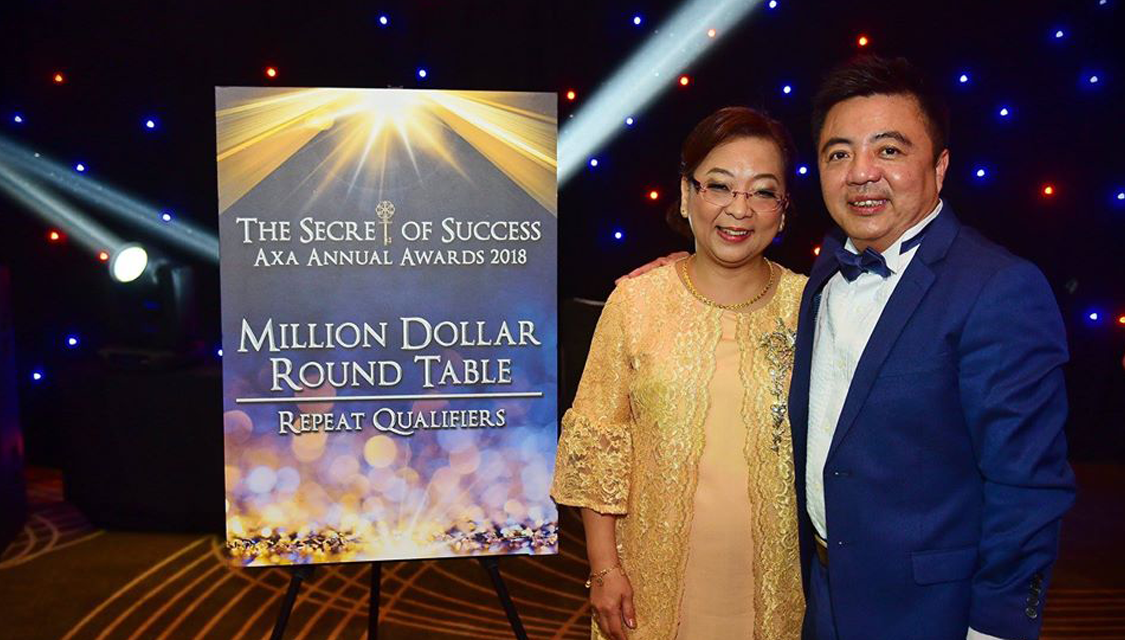 Why Alliance?
Unlike most agencies, Alliance has invested and create an extensive support team to create an extraordinary experience for both our loyal and valued clients and our team of committed and passionate advisors.
Our people and leadership are selected for their commitment to embrace values and beliefs, that everyone of us holds the same in our vision, mission, and core values. Our people are long timers in this business, well trained, and certainly far from the fly-by-night testers of the trade.
End of the day, it is about putting our clients and partners interests first. Being reliable, available, and attentive to their needs is our primary motion.
These made us the Preferred Wealth Advisory Organization to many…outlasting many peers these 20 years. We intend for our legacy to last. To last beyond us, for our successors to continue the values and vision we created in 2000.


July 2020